By: Kinze Manufacturing
Youth outreach is a strong focus for Kinze Manufacturing – especially when it involves the opportunity to educate students in STEM (Science, Technology, Engineering and Mathematics) activities. Our nation's future prosperity is closely linked with student success in the STEM fields, and Kinze embraces opportunities to connect with the science, technology and agricultural leaders of tomorrow.
This past November, Kinze had the pleasure of hosting a FIRST Robotics competition. FIRST Robotics is an organization whose mission is to inspire young people to be science and technology leaders, by engaging them in exciting mentor-based programs that build science, engineering and technology skills and foster self-confidence, communication and leadership.
FIRST Robotics Competitions combine the excitement of sport with the rigors of science and technology. Participating students collaborate with professional engineers to design and build robots to perform prescribed tasks against a field of competitors. It's as close to real-world engineering as a student can get.
Students from across the state of Iowa competed in the contest hosted by Kinze, including those from Williamsburg High School. Several Kinze team members volunteered at the event and some even served as mentors for the local team. Will one of the competitors prove to be the next great leader in science and technology? Only time will tell!
Thank you to Sherry Schons for taking these photos. To view Sherry's flickr account click here.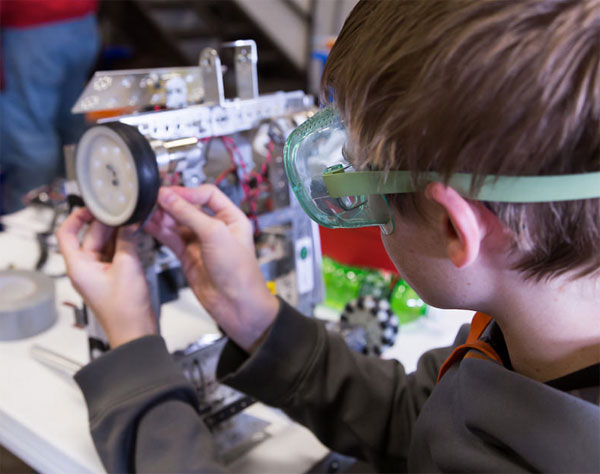 Join our mailing list
Sign up to receive the latest news on Kinze products and innovation.